Sapphire Acro Dance
About This DanceLōva Class
Acro Dance students at this level will learn how to achieve a Tinsica, Valdez, one-handed back walkover and aerial. Everything from grade I and II is incorporated into movement combinations and exercises in order to challenge learners' capabilities to execute clean acro dance technique and rapidly and accurately memorize combinations. This class is held every week.
Ongoing
For Ages: 6-17 years old
Duration: 60 minutes per lesson
Dress Code:
See dress code for this class
Here's what to wear for your DanceLova Sapphire Acro Dance class:
Hair: Bun, or medium ponytail
Top: Sports bra
Bottom: Leggings
Shoes: Barefoot
Instructor's Notes:
All hair must be pulled back and away from face. Leggings should be full-length. Acro Dance lessons tend to be challenging at first, but always very gratifying. Have a great time, dancers!
The Instructor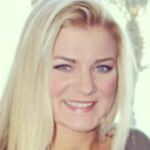 Heather Tuffnell
Jazz and Acro Dance, Instructor
Schedule
Saturday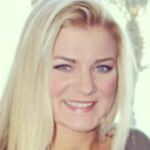 Instructor: Heather Tuffnell
Try
1PM - 2PM