Jazz II
About This DanceLōva Class
Jazz II is designed for learners ages 9 through 10 who have had at least 1 year of prior dance training. Every week, learners will be taught different choreographed steps, rhythms, and freestyle movements from Broadway and/or popular music videos. In addition to improving the learner's dance skills, the building of his or her performing skills will also be a focus. This class is held every week.
Ongoing
For Ages: 9-10 years old
Duration: 60 minutes per lesson
Dress Code:
See dress code for this class
Here's what to wear for your DanceLova Jazz II class:
Hair: Bun
Top: Sports bra
Bottom: Dance shorts
Shoes: Jazz shoes
Instructor's Notes:
Jazz shoes must fit properly and comfortably snug around your feet — no socks. See you in class soon. Have fun!
Schedule
Wednesday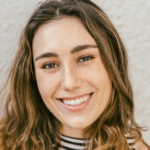 Instructor: Krystal Masteller
Try
3:30PM - 4:30PM