So it's dance recital time — knowing how to apply stage makeup is essential for all dancers and dance parents. Without it, it is impossible to see a person's face on stage. It is important to understand why performers of all ages need to wear stage makeup.
As we all already know, no child needs makeup to look beautiful. But wearing makeup on stage is not so much about trying to improve your looks. It is about being seen under bright lights from a far distance. Stage lights are extremely bright and will wash out any and all facial features if no makeup is applied. Several tips here:
Stage Makeup Guide For Classic, Clean Looks

Follow these few steps for quick fabulous results…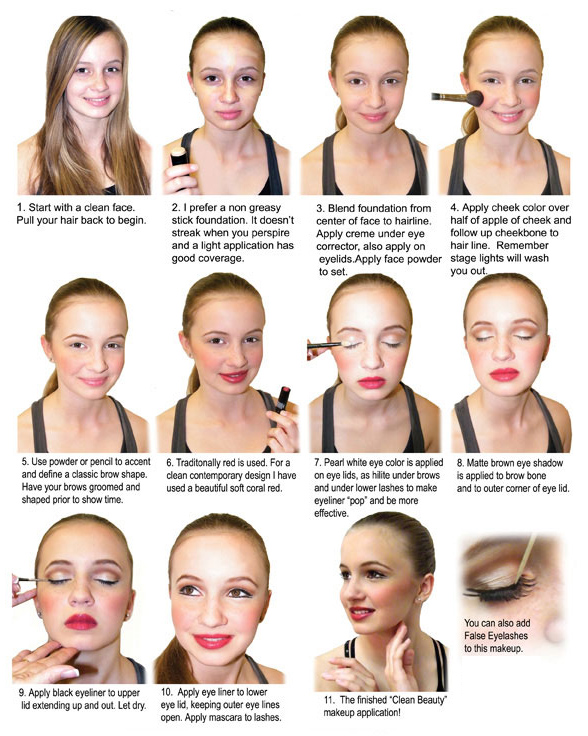 JAM Cosmetics has also put together a video tutorial for applying makeup to get that dance look you want for your daughter. It is important to keep the makeup look appropriate for their age. Watch the video below…
VIDEO: Dance Makeup Looks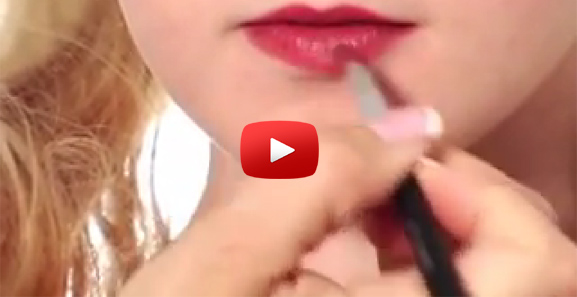 One thing to keep in mind is that it can at times be difficult to apply makeup to a very young child. Getting them to sit still long enough for hair and makeup when they are so excited about the recital can be a challenge.
If you are a brand new dance mom, or if you have a child that is very young or sensitive to certain kinds of makeup, we ask you to just try to apply what you can, and not worry about the rest.
VIDEO LINKS: How to Make a Perfect Hair Bun

Have long hair?
Watch the "Long Hair" video tutorial on YouTube
Have short hair?
Watch this "Short Hair" video tutorial on YouTube