[VIDEO] Take a famous ballet school from New York City, throw it right into the capital of entertainment of the world and what do you get?
The result is a red carpet full of big-name dance choreographers and Hollywood celebrities, of course. From SYTYCD choreographer Mia Michaels to Modern Family star Sofia Vergara, to even Spanish artist Domingo Zapata, Joffrey West was rockin' last night, the celebs were out, and the cameras were flashing.
ABC News, Splash Magazines, The Fashion Court and Los Angeles Confidential Magazine were among the news outlets there at the Valley Performing Arts Center covering the glam event and the cultural dance performance.
In the midst of making her rounds, ICN TV Network interviewed choreographer Ivy Chen. They asked her about her dance piece Ripples of a Dream, the Joffrey West students she trained, and about Chinese Dance.
[In Chinese & English]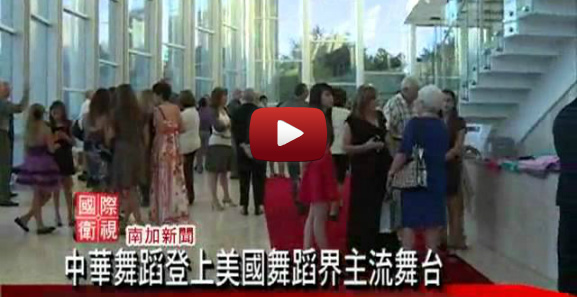 Even @SofiaVergara tweeted from the event: "With the artist @domingozapata and my new bailarinas!!! In luuuv !"
The red carpet was followed by a cocktail party and a night of 11 amazing dance performances choreographed by Denise Biggi of Cirque du Soleil IRIS, Ivy Chen of DanceLova, Asha Di Ningrat, Dante Sevin, Anna-Marie Holmes, Alice Alyse of Joffrey West, Bessie Award winner Julie Bour, Jonathan Sharp of ABT, Josie Walsh of MYOKYO, Mandy Moore and Mia Michaels of So You Think You Can Dance.