Adult Contemporary Lyrical
About This DanceLōva Class
Through contemporary lyrical dance, a dancer in this class will be able to unleash their individuality and originality in the form of art on the dance floor. Adults who take this class describe it as energetic, expressive and subtly sexy. The beat of the music alone in this class will get you moving, exploding with energy and burning pounds with both isolated and full body movements. Adults taking contemporary lyrical dance very often also take up our Adult Ballet Intermediate class to improve their grace and balance — 2 learned skills which are great to have for Adult Contemporary Lyrical. This class is held every week.
Ongoing
For Ages: 18 and up
Duration: 60 minutes per lesson
Dress Code:
See dress code for this class
Here's what to wear for your DanceLova Adult Contemporary Lyrical class:
Hair: Bun, or medium ponytail
Top: Comfortable activewear top
Bottom: Comfortable activewear bottom
Shoes: Nude half sole shoes
Instructor's Notes:
All hair must be pulled back and away from face. DanceLova also recommends the half sole shoes that are made of canvas material.
The Instructor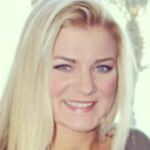 Heather Tuffnell
Jazz and Acro Dance, Instructor
Schedule
Wednesday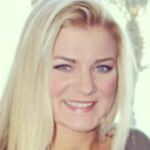 Instructor: Heather Tuffnell
Try
8:00PM - 9:00PM