With more & more OC locals becoming DanceLova students every day, a new trend that our faculty and staff members are seeing in questions asked is often now:
"So, what is the meaning behind the name, DanceLova?"
Although there will always be plenty of new students who will very confidently offer the answer, "It's just a play on the phrase, dance lover" we can assure you that there's more to the story than that.
Go ahead, take another guess…
Given up already? Chances are, you probably didn't guess it correctly either. But don't beat yourself up — it's not an obvious one.
The 2nd half of the DanceLova name, Lova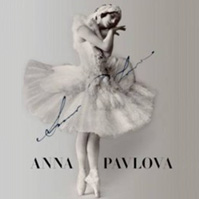 Not surprisingly, 9 out of 10 people are clueless about this one. So this is actually derived from the name Anna Matveyevna Pavlovna Pavlova. More commonly known now as simply Anna Pavlova, she is regarded by many as the best classical ballerina of all time to this day. Born in St. Petersburg, Russia in the late 19th century, she simply fell in love with the art of Ballet and later became one of the most celebrated dancers — forever making her mark on the world.
Although having all of our dance students make their marks in history may be a long shot, that's the level of dedication and spirit that DanceLova teachers aim to keep everyday in their work ethic — one class at a time, and one student at a time.

And… the 1st half of the name, Dance

Now as for that part of the name, Dance — we're just going to let everyone figure out the real meaning behind that one on their own… in class.
Mention this, and get a bonus

We're always happy when people know the answer. Mention the correct answer when registering for dance class — and you'll receive 100% off your registration fee. But before even deciding on anything, take a free class — it's on the house.