Contemporary Lyrical II
About This DanceLōva Class
The Contemporary Lyrical class is designed for learners ages 9 through 10. In this grade, students will learn different contemporary lyrical dance moves based on ballet and jazz dance techniques. The paced lessons will help learners begin to develop the sense of rhythm and body coordination. Every week, students will dance to popular rock, folk, pop, or alternative songs and learn to perform the dance by combining emotion, focus and technique. This class is held every week.
Ongoing
For Ages: 9-10 years old
Duration: 60 minutes per lesson
Dress Code:
See dress code for this class
Here's what to wear for your DanceLova Contemporary Lyrical II class:
Hair: Bun, or medium ponytail
Top: Sports bra
Bottom: Dance shorts, or leggings
Shoes: Nude half sole shoes
Instructor's Notes:
All hair must be pulled back and away from face. DanceLova also recommends the half sole shoes that are made of canvas material.
The Instructor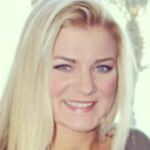 Heather Tuffnell
Jazz and Acro Dance, Instructor
Schedule
Wednesday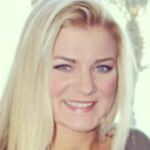 Instructor: Heather Tuffnell
Try
4:30PM - 5:30PM