Chinese Dance II
About This DanceLōva Class
This class, for learners of ages 9 through 10, focuses on teaching the beautiful, soft and smooth circular movements that Chinese dance is highly-based on, as well as the mastery of more complex jumps and flips appropriate for this age group. The Chinese Dance II class will further the improvement of the learner's ability to connect the different and contrasting steps, soft and hard — and ultimately create seamless, harmonious flow from them. The special training techniques will allow dancers to develop both their gentleness, their strength, and the artistic transitions between the 2 types of movements. In addition to a new Han Chinese dance piece, colorful Yi as well as Miao dances will be taught to learners. This class is held every week.
Ongoing
For Ages: 9-10 years old
Duration: 60 minutes per lesson
Dress Code:
See dress code for this class
Here's what to wear for your DanceLova Chinese Dance II class:
Hair: Bun
Top: Red leotard
Bottom: Black leggings
Shoes: Light Pink ballet shoes
Instructor's Notes:
Leggings should be full-length. Each lesson is full of fun, artistic elegance, and cultural education for all young learners. See you in our next class. Have great time!
The Instructor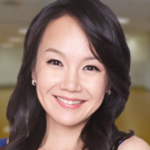 Schedule
Waitlist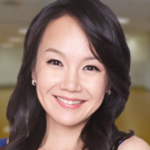 Instructor: Ivy Chen
-