Chinese Dance I
About This DanceLōva Class
The Chinese Dance I class is designed to teach learners ages 6 through 8 the different delicate gestures of their hands and fingers, as well as correct movement of their feet. Learners will learn flip skills in a very safe environment enhancing their flexibility and strength. In addition to learning fundamental skills, students will be taught a Han Chinese dance piece, plus 2 of China's ethnic minorities' dance pieces — Dai and Mongolian. This class is held every week.
Ongoing
For Ages: 6-8 years old
Duration: 60 minutes per lesson
Dress Code:
See dress code for this class
Here's what to wear for your DanceLova Chinese Dance I class:
Hair: Bun
Top: Red leotard
Bottom: Black leggings
Shoes: Light Pink ballet shoes
Instructor's Notes:
Leggings should be full-length. Each lesson is full of fun, artistic elegance, and cultural education for all young learners. See you in our next class. Have great time!
The Instructor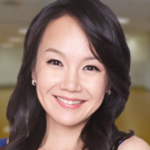 Schedule
Waitlist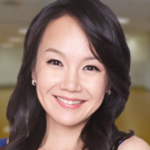 Instructor: Ivy Chen
-