Chinese Dance IV
About This DanceLōva Class
Our Chinese Dance IV class is designed for learners ages 13 through 17. This class focuses on aesthetics — educating the coming-of-age dancer on artistry and presentation skills, both superficial and subtle. It is also perfect for teenage learners with prior Chinese dance experience that are looking to refine their performance skills. At this grade, students will learn the dances of Tibet and Xinjiang (Uyghur culture) — two of China's largest ethnic minorities. Additionally, the unique "fusion" dance developed by Ivy Chen that combines both Han Chinese and Western dance disciplines will also be taught. Learners will work to perfect the novel art of eclectically blending the traditional majestic forms of Chinese dance with accents of today's contemporary dance. This power class will train dancers to shine on stage as performers, and prepare them to be able to wow audiences with this amazing part of the Chinese culture. This class is held every week.
Ongoing
For Ages: 13-17 years old
Duration: 60 minutes per lesson
Dress Code:
See dress code for this class
Here's what to wear for your DanceLova Chinese Dance IV class:
Hair: Bun
Top: Red leotard
Bottom: Black leggings
Shoes: Light Pink ballet shoes
Instructor's Notes:
Leggings should be full-length. Each lesson is full of fun, artistic elegance, and cultural education for all young learners. See you in our next class. Have great time!
The Instructor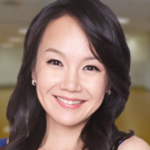 Schedule
Waitlist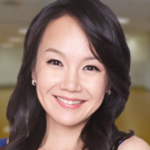 Instructor: Ivy Chen
-