Chinese Dance III
About This DanceLōva Class
Chinese Dance III is designed for world dance learners of ages 11 through 12 years old. In this grade, learners receive training that focuses on proper body posture, movement and facial expressions of classical Chinese theater — collectively, the art of yun, or subtle implied gestures. Dancers will even learn how to use controlled and timely movement and breathing to communicate the various character emotions in a particular dance by applying the art of yun. Lessons will include emphasis on specific dance steps known as wu-gong, which is essentially the fusion of hard martial arts with the artistic soft body lines of dance movement. Students will also learn two highlighted Chinese Festival Gala dance choreographed pieces. This class is held every week.
Ongoing
For Ages: 11-12 years old
Duration: 60 minutes per lesson
Dress Code:
See dress code for this class
Here's what to wear for your DanceLova Chinese Dance III class:
Hair: Bun
Top: Red leotard
Bottom: Black leggings
Shoes: Light Pink ballet shoes
Instructor's Notes:
Leggings should be full-length. Each lesson is full of fun, artistic elegance, and cultural education for all young learners. See you in our next class. Have great time!
The Instructor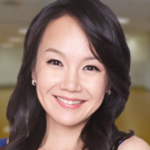 Schedule
Waitlist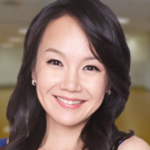 Instructor: Ivy Chen
-