Hip Hop I
About This DanceLōva Class
This class a smart choice for the learner who's used to an energetic drive in their young life. Hip Hop I is designed to help kids ages 6 through 8 build balance, coordination, as well as a good & healthy body structure. This high-energy class offers kids a fun environment in which they are encouraged and guided to create and dance their own styles while applying the different basic hip hop movements they have learned. This class is held every week.
Ongoing
For Ages: 6-8 years old
Duration: 60 minutes per lesson
Dress Code:
See dress code for this class
Here's what to wear for your DanceLova Hip Hop I class:
Hair: Comfortable hairstyle
Top: Comfortable activewear top
Bottom: Comfortable activewear bottom
Shoes: Clean sneakers
Instructor's Notes:
Sneakers must fit properly and comfortably snug around your feet. This class is lots of fun. Have a great time!
The Instructor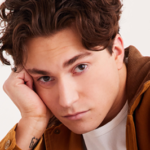 Schedule
Tuesday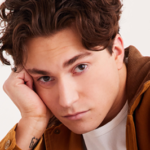 Instructor: Ethan Bloem
Try
3:30PM - 4:30PM