Pre-Hip Hop
About This DanceLōva Class
This Pre-Hip Hop class is the official entry door into the exciting world of hip hop dance for 4-5 year-old preschoolers. Every lesson is started with proper warm-ups and simple cardio moves. The little energetic learners will be introduced to foundational hip hop styles including funk, locking and popping. The lessons, repetitive verses and dance choreography are designed to help build coordination, body and space awareness for children at this age.
The young hip hop learners are encouraged to freestyle at the end of lessons, further encouraging individuality, self-expression and confidence to perform in front of peers. This class is perfect for active kids to burn through energy while having fun. This class is held every week.
Ongoing
For Ages: 4-5 years old
Duration: 60 minutes per lesson
Dress Code:
See dress code for this class
Here's what to wear for your DanceLova Pre-Hip Hop class:
Hair: Comfortable hairstyle
Top: Comfortable activewear top
Bottom: Comfortable activewear bottom
Shoes: Clean sneakers
Instructor's Notes:
Sneakers must fit properly and comfortably snug around your feet. This class is lots of fun. Have a great time!
The Instructor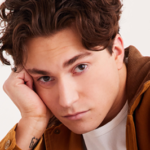 Schedule
Sunday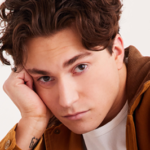 Instructor: Ethan Bloem
Try
10AM - 11AM