Adult Hip Hop
About This DanceLōva Class
Our hip hop class is a high-energy class, funky and fun dance class. It is designed for dance learners of adult ages 18 and up who are looking to stay on top of the hottest dance moves in pop culture while burning some serious calories and toning their entire body. Not only will you learn to groove like a star in music video in this class, but also improves your cardiovascular health in a more enjoyable way. This class is held every week.
Ongoing
For Ages: 18 and up
Duration: 60 minutes per lesson
Dress Code:
See dress code for this class
Here's what to wear for your DanceLova Adult Hip Hop class:
Hair: Comfortable hairstyle
Top: Comfortable activewear top
Bottom: Comfortable activewear bottom
Shoes: Clean sneakers
Instructor's Notes:
Sneakers must fit properly and comfortably snug around your feet. See you in class. Get ready to get a fun workout, ladies and gentlemen!
The Instructor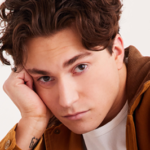 Schedule
Tuesday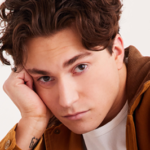 Instructor: Ethan Bloem
Try
8:00PM - 9:00PM