Contemporary Lyrical I
About This DanceLōva Class
This Contemporary Lyrical I class is for learners ages 6 through 8. We highly-encourage students currently receiving Ballet I and Jazz I training to enroll in this class to complement their understanding of dance. The lessons are designed to help students learn how to apply their technical training to music and expressive lyrics of songs.
Contemporary Lyrical I introduces learners to the skill of improvisation. Every lesson will involve students to practice how to instantaneously move their body to express their feelings. The goal is to build their confidence and help them reach deep into their feelings and express them through creative body language. This class is held every week.
Ongoing
For Ages: 6-8 years old
Duration: 60 minutes per lesson
Dress Code:
See dress code for this class
Here's what to wear for your DanceLova Contemporary Lyrical I class:
Hair: Bun, or medium ponytail
Top: Sports bra
Bottom: Dance shorts, or leggings
Shoes: Nude half sole shoes
Instructor's Notes:
All hair must be pulled back and away from face. DanceLova also recommends the half sole shoes that are made of canvas material.
The Instructor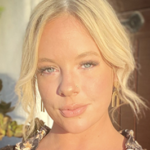 Mary Jordan Collins
Jazz and Ballet, Instructor
Schedule
Sunday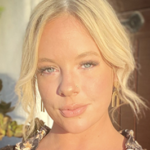 Instructor: Mary Jordan Collins
Try
1PM - 2PM