Ballet II
About This DanceLōva Class
This is offered to students ages 9 through 10 that are ready to dive deeper into learning classical ballet skills, barre work and center, proper ballet stretches, as well as adagio, jumps and turns. Based on individual dance skills and bone structure, students may even begin to learn simple pointe shoe work on the barre. This class is held every week.
Ongoing
For Ages: 9-10 years old
Duration: 60 minutes per lesson
Dress Code:
See dress code for this class
Here's what to wear for your DanceLova Ballet II class:
Hair: Bun
Top: Burgundy leotard
Bottom: Theatrical Pink tights
Shoes: Light Pink ballet shoes
Instructor's Notes:
For learners at this grade of ballet, DanceLova also recommends the ballet shoes that are made of canvas material, with either a split sole, or full sole depending on the individual learner's preference. No underwear under leotard and tights.
Schedule
Monday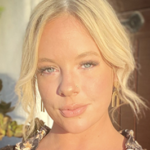 Instructor: Mary Jordan Collins
Try
7:30PM - 8:30PM