Ballet I
About This DanceLōva Class
Ballet I is an introduction to classical ballet for children learners. At this grade, kids ages 6 through 8 will learn the discipline of ballet, coordination, barre work, and basic ballet steps. Students will learn the basic positions of the head, arms and feet — all the fundamentals of ballet training. This class is held every week.
Ongoing
For Ages: 6-8 years old
Duration: 60 minutes per lesson
Dress Code:
See dress code for this class
Here's what to wear for your DanceLova Ballet I class:
Hair: Bun
Top: Royal Blue leotard
Bottom: White tights
Shoes: Light Pink ballet shoes
Instructor's Notes:
For learners at this grade of ballet, DanceLova also recommends the ballet shoes that are made of leather material, with a split sole. No underwear under leotard and tights.
Schedule
Monday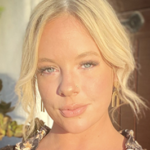 Instructor: Mary Jordan Collins
Try
5:30PM - 6:30PM