Tap Overload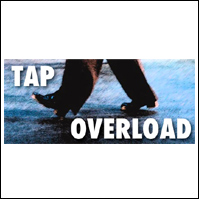 Tap Overload is a company that produces Tap concerts and theatrical entertainment. Its goal is to reach a wider mainstream audience with full-scale productions while staying true to its mission — to spread the joy of Tap dance.
More Information About Dance Stuff:
Discover dance industry individuals, schools, TV shows and more using our People In Dance directory, or find our dance articles by using the search box below.