JUMP Dance Convention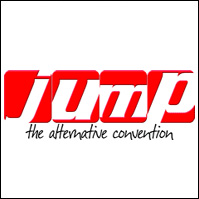 JUMP, a nationwide touring production, was parlayed in 2003 from the success of Gil Stroming's small tap workshop "Break The Floor". It combined America's best choreographers with a rock band, live singers, live video crew and multimedia set second to none. The dance convention took off quickly, touring the country and garnering a loyal following quicker than any other dance convention had done in history. With a commitment to constant creativity and growth, JUMP boasts sold out shows on Broadway at The Hudson Theater, world-renowned rock n' roll venue Hammerstein Ballroom, the six thousand-seat Radio City Music Hall and most recently the Beacon Theatre in New York.
More Information About Dance Stuff:
Discover dance industry individuals, schools, TV shows and more using our People In Dance directory, or find our dance articles by using the search box below.