"THE Recital" by DanceLova: June 2017

Recital Home / Calendar / June 2
June 2
'Grand Stage' – Dress Rehearsal
Time:
1:00pm-9:00pm
Dancer's Dress Rehearsal Assigned Schedule:
Get your specific check-in time here!
What to Expect and Prepare For:
Instructions
Where:
IVC Performing Arts Center
5500 Irvine Center Dr, Irvine, CA 92618 Map
The building and parking lot is actually along Jeffrey Rd.
MANDATORY: All recital performers MUST attend the dress rehearsal.

 – Dress Rehearsal Instructions –
(Please Read)
1. Arrive 100% Ready
Dancers MUST ARRIVE ALREADY DRESSED in their costume and hair ready for the dress rehearsal. Facial make-up is optional for dress rehearsal.
2. Check-in Time
Please be on time! All dancers will need to arrive at IVC Performing Arts Center at their assigned time. Refer to the Dancer's Dress Rehearsal Assigned Schedule above.
Dancers and parents are all required to enter through the "Artist's Entrance."
It's unmarked, but you'll know it when you see it.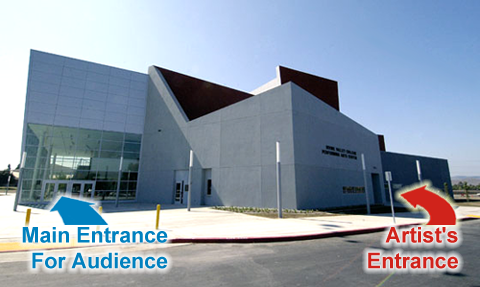 DanceLova staff will be there to check in each dancer for the dress rehearsal.
3. Parking
Parking is a flat $5.00, and is paid at the pay station in 'LOT 5' (see how it looks like below). It is only required on the dress rehearsal day. They patrol, and will give citations if your car doesn't have a permit. The good news is that venue's management has already agreed to provide free parking on recital days for all of DanceLova students and guests parking in 'LOT 5' as per our request to them. 'LOT 5' is the nearest to the IVC Performing Arts Center entrances.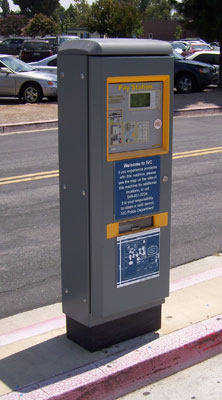 4. Dress Rehearsal Process
Dancers and parents will be additionally guided by staff at the time of check-in. Dancers will only need to stay for their own dance performance(s) dress rehearsal.
5. Check-out Time
Unlike the photoshoot, formal check-out will not be required. Dancers are encouraged to go home immediately after completing their final dance group's rehearsal to get enough rest before their big day — the next day!

Theater Policy
* NO FOOD IS ALLOWED IN THE THEATER AREA *
IVC has stated that it will cancel the entire show if anyone does not follow this policy.
(Food is okay only in the lobby area and inside the "Green Room" backstage)

Back to Calendar: Click on the dates below to read upcoming action item details:
2017 Action Items

The Important Dates to Remember

Production Progress Status:

Dancer Recital Sign-up - DEADLINE
March 8

Wed

Completed
Parent Volunteer Sign-up - DEADLINE
March 8

Wed

Completed

Costume Sizes - Body Measurement Week

March 9 - March 15

Thu - Wed

Completed

Parent Volunteers - First Meeting

April 14

Fri

Completed

'Costume Glam' - Photoshoot Day

April 28 - April 30

Fri - Sun

View Schedule!

Buy Tickets Online - Priority Presale

May 1 - May 2

Mon - Tue

Scheduled

Buy Tickets Online - Open to All

May 3 - May 31

Wed - Wed

Scheduled

'Grand Stage' - Dress Rehearsal

June 2

Fri

Scheduled

---

'THE Recital' by DanceLova! (Sat)
June 3
2 Showtimes

Sat

Scheduled
'THE Recital' by DanceLova! (Sun)
June 4
1 Showtime

Sun

Scheduled