Music Center Spotlight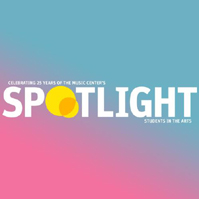 The Music Center Spotlight program is an acclaimed performing and visual arts education programs for students in high school. In addition to being a competition, it is a program for Southern California teenagers of all talent levels. It emphasizes on building self-esteem, preparation, perseverance and performance skills. Spotlight categories include ballet, non-classical dance, classical and non-classical voice, classical instrument music, and jazz instrumental music.
More Information About Dance Stuff:
Discover dance industry individuals, schools, TV shows and more using our People In Dance directory, or find our dance articles by using the search box below.