Long Beach Ballet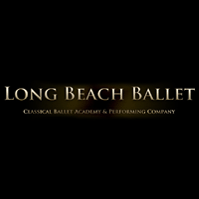 In 1956, Audrey Share, an associate of the Royal Academy of Dance in London, immigrated to the U.S to open the very first Royal Academy ballet school in Southern California. The Royal Academy of Dance is England's premiere ballet organization sanctioned by the Queen and associated with the Royal Ballet. In 1981, a collaboration between David Wilcox, his first wife Linda Gonzales, and Art and Lynn Chenen led to their taking over of the Audrey Share school. It was renamed to Ballet Arts Center of Southern California. In 1990, Ballet Arts Center of Southern California was granted non-profit status by the government and was renamed Long Beach Ballet Arts Center.
More Information About Dance Stuff:
Discover dance industry individuals, schools, TV shows and more using our People In Dance directory, or find our dance articles by using the search box below.