Chapman University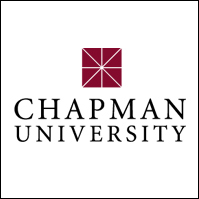 Chapman University
was originally founded as Hesperian College in 1861 and later renamed Chapman University in 1934. The university is a private, non-profit university located in the city of Orange, CA and is the largest private university in Orange County. It is known for its balanced blend of liberal arts, professional, and athletic training education programs.
Visit the university's official website
.
More Information About Dance Stuff:
Discover dance industry individuals, schools, TV shows and more using our People In Dance directory, or find our dance articles by using the search box below.