Cecchetti Society of Dance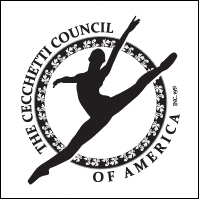 The
Cecchetti Society
of dance was established by ballet dance historian, writer and critic Cyril Beaumont in 1922. Its mission was to preserve and promote the Cecchetti method, a ballet technique and strict training system developed by the Italian ballet "Maestro" and pedagogue Enrico Cecchetti. The two codified the dance training technique into a printed work,
The Cecchetti Method of Classical Ballet
to ensure the method would be passed on to future teachers in its original form. Two years later, the Cecchetti Society joined forces with the Imperial Society of Teachers of Dancing (ISTD). While the original Cecchetti Society still exists in the U.K., branches like
The Cecchetti Council of America
have been established in the U.S. as well as throughout the world and flourished in Australia, South Africa, Europe and Canada.
More Information About Dance Stuff:
Discover dance industry individuals, schools, TV shows and more using our People In Dance directory, or find our dance articles by using the search box below.